SoMi online learning platform
From just £5.99 per month
The perfect online learning centre for children, parents and teachers.
Sign up Now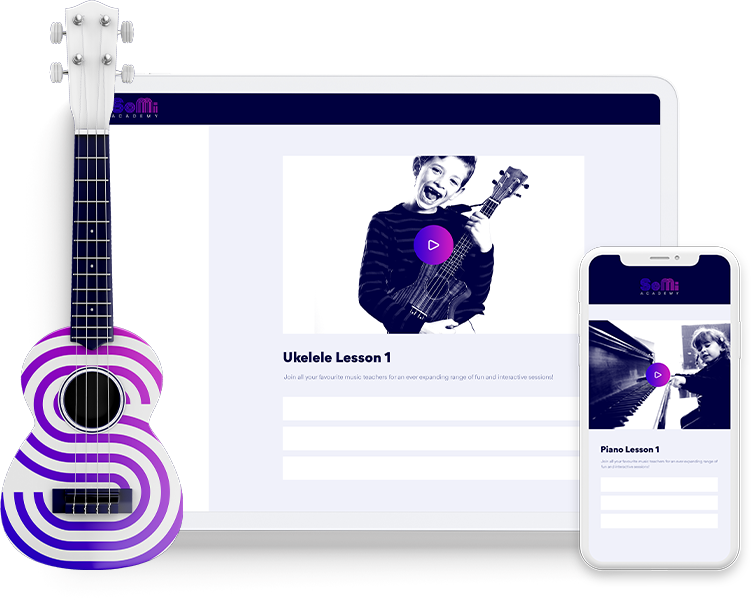 An ever expanding range of fun and interactive sessions!
Our courses feature 100% original video content from our team of teachers, plus some very special guests. 
Singalong songs from the Voices Foundation
Learn how to create your own songs
Music Wellness & Meditation
Percussion workshops
Ukulele
Guitar
Piano
Specialist sessions for children with SEND
How much is it?
Yearly All Access Pass
£59.99/year
Usual price £89.99
Sign up Now
Monthly All Access Pass
£5.99/month
Usual price £8.99
Sign up Now
Features
Interactive video & text resources
A mixture of interactive video & text resources based on our Kodaly principles
Perfect for in the classroom or at home
The learning platform is ideal for children learning independently or supported by adults 
Links into your childrens' projects
Specially designed content which deliberately ties into classroom PBL 
Fun quizzes throughout the courses
Test your knowledge with a range of interactive quizzes & activities 
Rewards, streaks, bonuses & more!
Get rewards for your daily activity on the learning platform 
All your favourite teachers
Featuring your favourite teachers at LIPA Primary, plus some very special guests!